Editor's Note: With this article, SeniorsSkiing.com begins a project of publishing interviews with snow sports leaders. We want our readers to learn more about the people who are influential in snow sports development and their views of the role of older participants in skiing, boarding and snow shoeing.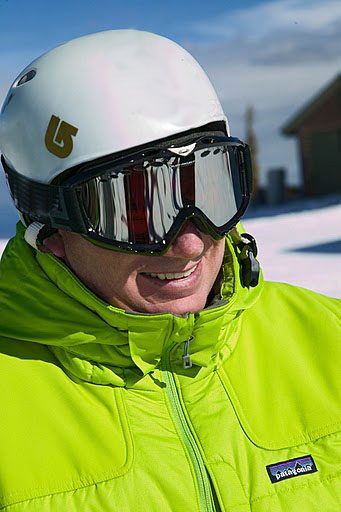 Earl Saline, Director of Education Programming for the National Ski Areas Association (NSAA), has spent most of his 47 years on snow and around the snow industry. At NSAA he develops education programming for ski areas and their employees, including safety campaigns directed at patrons. Earl has taught at ski areas in the US and in New Zealand, at times managing ski schools with 700+ instructors. Before joining NSAA, he was Education Manager for the Professional Ski Instructors – American Association of Snowboard Instructors (PSIA-AASI) where he oversaw education and credentialing for 32,000+ members.
How did your early career lead to your NSAA position?
For years, I've worked with instructors and trainers across the US teaching skiing and boarding. My wife and I even went to New Zealand where I taught, trained, and examined snowboard instructors. In 2009 I took a position with PSIA-AASI focusing on education and credentialing programs. Ski area management was an important stakeholder in these programs, which led me to NSAA in 2014.
What issues face the ski area members of NSAA? 
The big one is attracting and retaining customers. This involves three critical phases, which we identify as "trial," "conversion," and "retention." Areas work hard to bring new skiers and riders to the sport and to their facilities. If they like the experience, they're more likely to return, improving their skills and enjoying the sport. That's the conversion phase. As they identify as skiers and riders, our hope is that they return year after year. We define that as 'retention.' Ideally, these converted skiers and riders then share their newfound passion with friends and family.
Our member areas compete year-round with their guests' work and family obligations and with other recreational and non-recreational pursuits. Many activities don't require the same time commitment as being on the hill. That's why we work with areas to keep skiing top of mind when people think about where and how they want to spend their winter.
What is your/NSAA's thinking about the role of the 50+ snow sports enthusiast in the overall skier population?
Research shows that the majority of new participants are introduced to skiing and riding through family and friends. Grandparents have tremendous influence on getting the rest of their family into skiing, especially when they own property at or near a resort. Many areas are embracing 50+ skiers because they may influence their peers, sometimes bringing new people to the sport. Areas like Crystal Mountain, Michigan are leading the charge with programs specifically aimed at experienced and at new 50+ skiers.
Please comment on other macro-issues impacting the industry.
Time poverty is one of the greatest issues facing increased participation. Many Americans lead busy lives, even after retirement. Family and other activities compete for attention, time, and financial resources.
Reliable snow is another. Areas have invested heavily in snowmaking. Snowmaking technology helped Eastern areas survive last season.
Areas also are investing in the beginners' experience. Snow-shaping in beginner areas and equipment designed specifically for beginners is making it easier to learn to ski and ride. And new lifts make the beginner's experience more enjoyable. Last season, areas in the East, put extra effort into keeping beginner areas open. This was critical to get newcomers into the "trial" phase and increasing their likelihood of conversion.
Qualified, trained instruction is crucial for first timers and for more experienced skiers wanting to stay fresh on snow.
These and other advances and improvements make skiing and riding accessible and better than ever. They are among the most enjoyable ways to spend wintertime with family and friends.