Subscribers to SeniorsSkiing.com are now eligible to receive substantial discounts on a wide variety of equipment, gear, accessories, clothing, etc.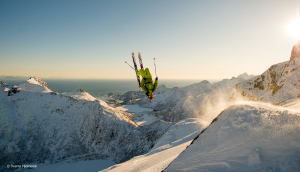 We have arranged for this subscriber benefit with ProMotive.com, the online community for industry experts and influencers that matches qualified members with exclusive discounts on top brands.
These offers—the same as or similar to those available to professional ski and snowboard instructors—are based on the understanding that SeniorsSkiing.com subscribers influence buying decisions by their peers.
There is no cost for being a SeniorsSkiing.com subscriber, and there is no fee for using ProMotive.com.
Look for emails from us soon and over the coming weeks. They will explain the simple registration process and will link to ProMotive's "Snow Influencers Team."
Our Subscriber Survey revealed our readers want discounts for seniors. We hope you enjoy this new subscriber benefit!
Mike Maginn, Jon Weisberg, Co-Publishers