Each issue of SeniorsSkiing.com has a picture to help test your skiing knowledge. The pictures are from collections in a variety of participating ski museums, which we encourage you to visit and to support.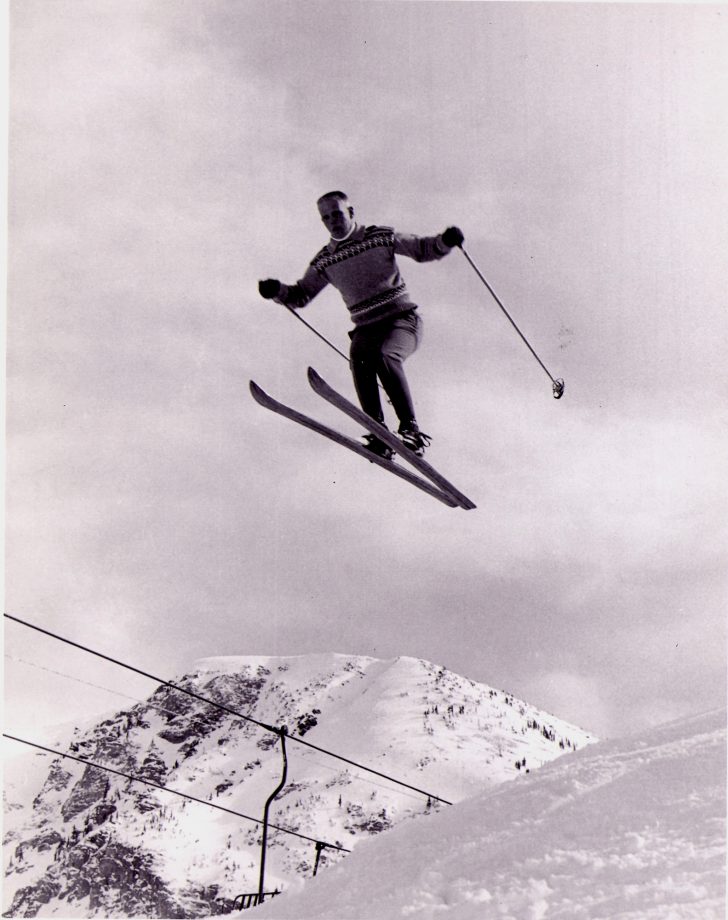 This image was submitted by the Alf Engen Ski Museum, located in Park City, Utah. The museum is dedicated to preserving the rich history of skiing in the Intermountain region. Its extensive collections and interactive exhibits make it an innovative leader among the world's ski museums.
The jumper in this image is well-known in many ski circles. A member of one of America's best-known skiing families, he was an active Nordic and Alpine competitor, ski school director of one of Utah's premier resorts, and the author of a few books on skiing. What is his name? If you know or want to take a guess, send your answer to [email protected]. The first person to correctly identify this living skiing legend will receive a free pair of EZFIT Universal Insoles from Masterfit (retail value: $44.95).
The correct answer and the name of the winner will appear in the next issue of SeniorsSkiing.com.
The winner of the last Test Your Skiing Knowledge (several others had the correct answer but were not the first to submit it) is Charlie Sanders of Briarcliff Manor, NY. He correctly identified the site in the image as White Sands National Monument in New Mexico. Charlie has impressive ski history credentials. He is the author of "Boys of Winter: The US 10th Mt Division in WWII."  His article,"Sunshine On My Shoulders: The History of Ski Music," appears in the current issue of Skiing History magazine. Charlie also serves on the boards of the International Skiing History Association and the US Skiing and Snowboarding Hall of Fame. His prize is Arcadia Publishing's book, Skiing in New Mexico. Several readers sent their answers to "Comments." When submitting a Test Your Skiing Knowledge response, please email to [email protected].