We Get Letters, Alpine Backcountry Primer, Frost's Funny Poem, History Dartmouth Skiway, Big Green Machine, Collision Video, Guess Aerial Photo Of Resort, Weather Ahead.
Dear Readers:
Our 2020 SeniorsSkiing.com February Fundraiser is officially over, however, the donation page will remain open. We are overwhelmed by the response from so many of you.  Your contributions will go a long way in helping defray the expenses incurred in putting out an online magazine, an expense that grows as our subscriber base grows.
Throughout the month, we've been getting emails and snail mails with notes from you that are incredibly sustaining to us. We are proud to have provided a forum for seniors' interests in the snow sports world and even in the active senior world. Frankly, your validation about what we are doing feels darn good. Here's a sample of comments:
From Lynn and Alice:
Hope you got my donation last week.  I just cannot believe that you have 20,000 subscribers!! [Editor Note: Not there quite yet. We anticipate that number by the end of the season.] And, here, I thought that I was one of very few 74 year old women who get so overly excited when they see an untouched glade on the mountain!  😍
Soon, you will outdo the printed ski mags—once so popular and so celebrated—but who now are sadly R.I.P. I did say to my sister about 20 years ago, "Somehow I can't imagine us not wanting to still be riding these chair lifts in a quarter of a century! And I just know that the 'Free Lift Pass for over-65' will have climbed to 'over-90'.  Such is life!  At this rate, she and I will NEVER make it to a 'Free Lift Pass'  It's the 'Jedenoff Gang', who will be the Spoilers for us!!  Long may they reign and ski!
Your newsletter—seriously—is far more informative (and funny) than those "resting giants"—the old ski mags—had come to be by the time they met their demise.
You all do a wonderful job and, believe me, we all appreciate it!
From Bruce:
Your reports motivate me to keep working and skiing.
From Kate:
Love what you are doing, love the tote.
From Gail and Tom:
Really enjoy SeniorsSkiing. We ski for free at Alta now.
From Marilyn:
Keep up the good writing and work!
From Richard:
If you ever venture up to Maine to ski, give me a call.
From Bruce and Mary Lou:
We read almost everything published in SeniorsSkiing and I think we get more value from your publication than we do from our Ski Magazine subscription.  Keep up the good writing!  We'll see you out on the slopes some day.
Thank you, dear readers.  We are touched. Premiums are being sent out over the next couple of weeks.
This Week
Correspondent Tamsin Venn introduces us to a relatively new snow sport: Alpine Backcountry skiing. It requires new equipment, preparation, and planning.  Her article tells you what to do and not do when you go off piste.  Her report comes from Bolton Valley's Alpine Backcountry area.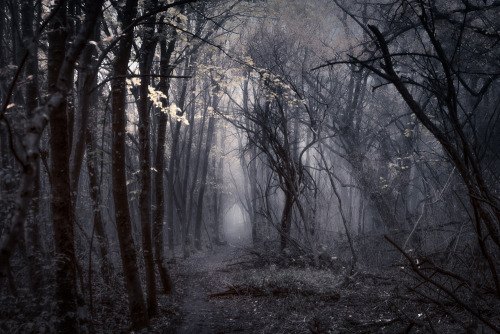 Our Snow In Literature series features a Robert Frost poem that highlights the mischievous nature of the month of March. You'll get a laugh at the last line. Kind of unusual for Robert.
Correspondent Roger Lohr shows us what its like to ski the famous, venerable Dartmouth Skiway. This area is one of the early venues for skiing and the long-time training site for many ski teams. Check out the green-colored lodge.  It is Dartmouth, after all.
Speaking of green, snow machines are also going green.  Here's a report from Harriet Wallis about the new PistenBully hybrid snow groomer at Alta. Many ski resorts are making investments in green, sustainable energy sources. Expect to hear about more machines like this at ski resorts in the future.
Skier hits boarder from behind. We have a new Incidents & Accidents report from reader Randall White who shows us a video of his collision with a snowboarder.  Now, that's a complete reversal of the kind of incidents we've been reporting.  Find out why the collision happened. Randall did a great job analyzing the conditions that led to the impact.
Yes, indeed, it was Lucille Ball at the Mittersill Alpine Resort in last week's Mystery Glimpse. This week we have an aerial photograph of a notable ski area. Can you guess which one? Not easy.
Finally, Herb Stevens, our Skiing Weatherman, tells us what to expect in next week's weather. Spring is coming, but there's still lots of activity in the atmosphere.
Once again, thank you so much for your support. And, tell your friends about SeniorsSkiing.com. Remember, there are more of us every day, and we aren't going away.