Incidents and Accidents New Feature, Joe Pete Memory, Have A Banana, Pointy Mystery Peak, Weather Haves/Have Nots.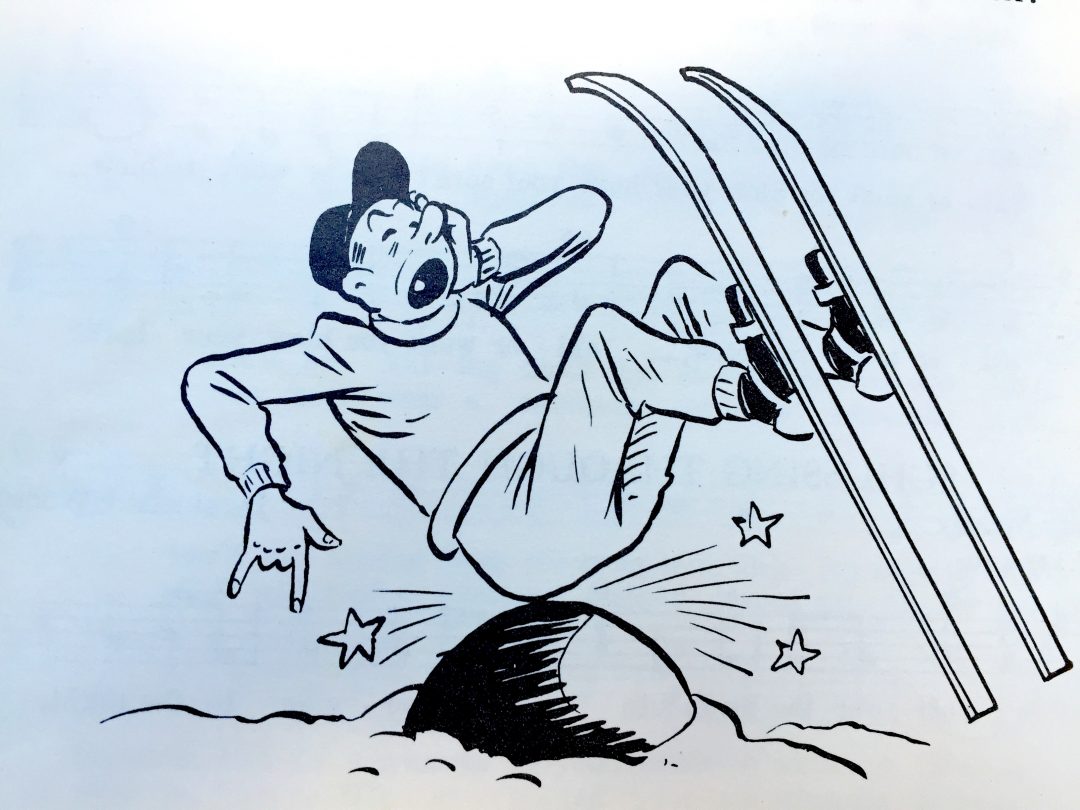 Based on the significant response to recent articles on out-of-control skiers, the responsibilities of the National Ski Patrol, and the role of ski resort management in managing high-risk skiers and boarders, SeniorsSkiing.com is starting a new feature.
If you are a pilot or a mariner/sailor, you know that it is standard good practice to analyze accidents or incidents to learn from them and become a better practitioner. We are going to use the same approach with "Incidents and Accidents," a feature where our readers can submit their stories about collisions, accidents, near-misses, screw-ups of different kinds and what can be learned from them.
Here's how it will work.
We are asking our readers to share their stories following a clear format so we can eventually analyze these submissions to see what can be learned from your collective experiences and to provide the SeniorsSkiing.com community with important feedback. That analysis also may be influential in creating change in the ski industry.
Here's the outline to follow:
Briefly describe yourself, (i.e. male weekend skier), age, years of skiing, and if you're a regular at the resort where the incident happened.
Describe what happened. Who did what to whom? What were conditions? Who were you with? Where you moving or stationary? Try to be succinct, objective, and clear.
If the NSP was involved, what did they do? If management was involved, what did it do?
If you were injured, how severely? Were you able to return to skiing? How long were you sidelined?
What lessons can be learned from the incident? What did you learn? What did or should resort management learn?
Send your story in a Word attachment or include it in an email message. Try to keep the length to 500-600 words. Remember, there are always two sides to a story; write a balanced, fair accounting. We'll review each and edit, if necessary. Not all stories will be published, but all submitted information will play a role in helping us provide feedback to the community. Send submissions to: [email protected].
We plan to edit and publish stories on a regular basis.
This Week
Correspondent Roger Lohr shares a memory of Joe Pete Wilson, a legend in the cross-country skiing world who spent his entire career in some aspect of the snow sports industry.
Perhaps you have an old copy of Joe Pete's book on learning how to cross-country ski?
We reprise a short article about bananas, of all things, and why you should include a couple in your ski bag. Don't laugh; bananas are an excellent fuel food for senior skiers.
Our Mystery Glimpse goes out west again, this time a familiar mountain near a familiar ski resort. Do you know its name?
We have an interesting forecast from Herb Stevens, the Skiing Weatherman, about the next two weeks or so of weather. Check out where he predicts it will be cold enough for snowmaking and real snowing and where it won't.
Thanks for reading SeniorsSkiing.com. Tell your friends. We're heading to the ski show next week in Boston. If you haven't gotten a ticket yet, click on the Boston Ski/Snowboard Expo for a discount. See you there.
Remember, there are more of us everyday, and we aren't going away.