This one is not to be missed.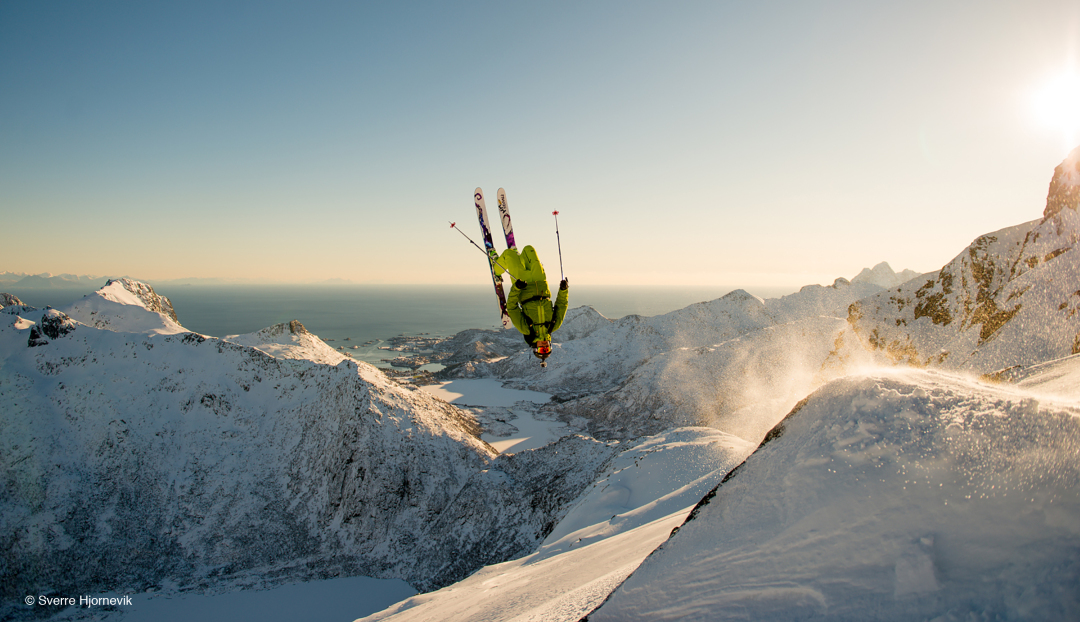 My first Warren Miller film was in the early 50's. That was when the Master, himself, was present to narrate each showing. You knew the season was
starting when Warren rolled into town.
I've seen many ski films over the years. After a while, despite camera tricks, ski gymnastics, and the latest soundtrack, they took on a boring sameness. How many times can you watch a daredevil huck the big cliff?
But I just watched Miller's newest production, "No Turning Back", and I've gotta tell you, this is not to be missed. It is a beautifully shot travelogue of some magnificent lines carved through some of the world's best terrain.
For the SeniorsSkiing.com crowd, there's a segment shot in Chamonix featuring a few 50+ skiers (52 and 60) and filled with wisdom about aging and skiing. One line sums it up: "When skiers say 50 is the new 40 (I'd make that 70 is the new 60), what they're really saying is, Thank you, fat skis!"
"No Turning Back," Miller's 65th film, is narrated by Jonny Moseley, who, in his own way, channels the Warren Miller feeling with artful script laced with philosophy and humor. Interspersed throughout are great snippets of skiing history, including a northern Norway search for a ski that was carbon-dated to 3200 BC.
There's a beautifully shot segment in steep powder runs in Cordova, Alaska, boarding in the bottomless powder of   Hokkaido, Japan, and a piece on skiing in Greece, where there's more than 20 areas less than two hours from the Aegean.
Two skiers hike and ski Mount Olympus while the narrator links it to Daedelus and Icarus.
A few hundred miles west, we're introduced to two "speed riders" in Switzerland, guys skiing with paragliding kites, which allow them to huck enormous cliffs, touch down on a stretch of snow and get airborne within seconds.
Throughout, the film pays homage to female skiers, featuring several carving great turns on incredibly steep terrain.
For me, the most enjoyable segment was shot in Montana with big mountain skiers Julian Carr and the charming Sierra Quitiquit. (Julian has done any number on mind-boggling cliff jumps, including a 210′ front flip in Engleberg.) Montana has many smaller areas known for steeps and deeps. And their towns, unaffected by contemporary ski culture, remain time-warped, non-commercial, and down-home friendly.
"No Turning Back" is being shown around the country (locations and schedule). If ski films are your thing, or if you've been away from that genre for a while, find a hall where it's playing. Regardless of age, it will make you want to be on the hill.