Losing The Mind Game: Confidence Versus Competence, Mystery Device, SLC As Ground Zero, Buying Mountain Home Advice, History Ski Poster Explainer.
Thanks to those who have offered financial support to SeniorsSkiing.com. We very much appreciate it.
Like you, we've been checking into the Pyeong Chang Olympics, watching the Alpine, Nordic and various snowboarding events with considerable admiration. Some performances were nothing short of heroic, and, in the case of US Womens' Cross Country and Hockey medals, historic. We were in awe of the skill and grit these competitors showed the world.
We remember in the "old days" when we used to sit on our couch watching those Olympic events, the slalom, the giant slalom, and others, thinking to ourselves, "With a little practice, I could do this." Well, maybe not the downhill. Admit it, you thought so, too, didn't you?
In those days, we had confidence in our competence.  Of course, it was a bit of hubris, but we felt we could handle it. That was then.
We got into a discussion last week at the base lodge of a classic New Hampshire ski hill with an 80 year old gent who was skiing his first day of the season.  To many of us in New England, the late start was not unusual; the weather has been saw-toothed, up and down in temperature and mixed luck with precipitation.  Regardless, this man was a good skier, but he had some doubt about going out and that doubt cracked his confidence. He stuck to the Learning Zone, tight, apprehensive, reluctant to head up to the most gentle of greens that started at the top of the mountain.
Losing the mind game may be one of the biggest reasons seniors drop out of winter sports. Fear of injury, susceptible to cold, fed up with lousy conditions all contribute to wondering if you still had the chops to "do it", leading to perhaps sitting out a season and then dropping out.
But this doesn't have to be so. Perhaps the answer is to recognize that doubt is changing your attitude about snow sports, then return to the basics by taking a lesson, focusing on technique by practicing a lot on simple trails, and then practicing again. Performance research going back to psychologists Skinner and Thorndike show that good performance adds to confidence. Starting small, practicing skills over and over and then over again, builds confidence.
There are some implications here about how well ski instructors are prepared to deal with seniors who are tentative about their competence. We wonder if anyone has really designed a lesson in confidence and taught it throughout the PSIA.
Have you ever had doubt about your competence? Perhaps at the beginning of the season, perhaps after an injury, perhaps after a particularly bad set of days on the snow?  How did you deal with getting back? Or did you? We have an intuitive feeling this is a phenomenon many seniors experience but don't talk about.
Share your story with us, please.
This Week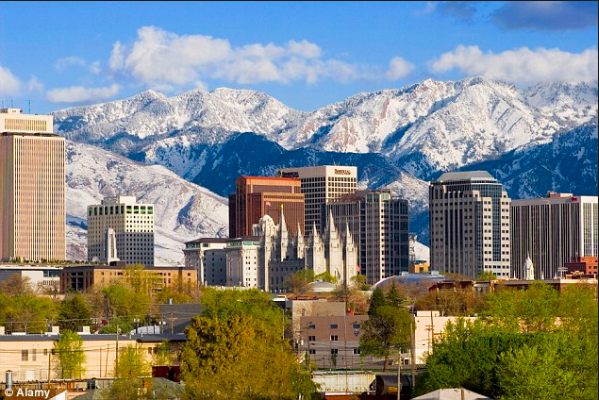 Co-Publisher Jon Weisberg looks at Salt Lake City as base camp for exploring the Wasatch, rich with diverse snow sports opportunities. He also has a really interesting interview with Nicholas Lowry, president and principal auctioneer of Swann Auction Galleries, about vintage ski posters. Contributor Joan Wallen, a veteran real estate broker, offers advice on buying a mountain home.  Finally our Mystery Glimpse reveals whose medals were at the New England Ski Museum and challenges you to identify a strange device.
Consider supporting SeniorsSkiing.com by clicking the banner above.  You can also support us by telling your friends about us.  And remember, there are more of us every day, and we aren't going away.