La Nina No Way, Goggle News, Sailing On Snow, Advice On Buying Gear.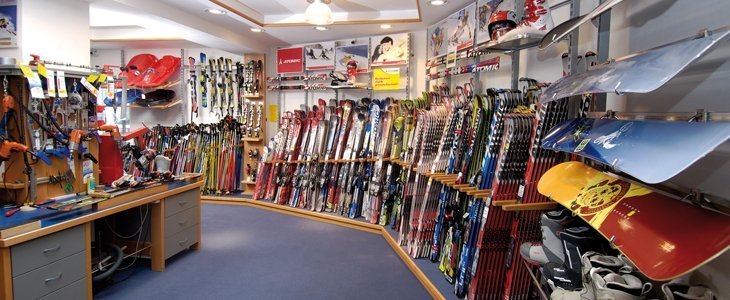 EXTRA! LATE BREAKING NEWS:  SeniorsSkiing.com Subscribers Can Get A Discount at BEWI's Ski And Snowsport Expos. Click The Ad At The Top Of The Page.
We've been watching the news from various country ski resorts about the first snow falls of the year.  We've heard Tahoe has been hit with plowable snow, more in Utah, and there are reports of dustings in the Canadian Rockies.  So, perhaps this season is picking up where it left off: big weather in the West while the Northeast, especially parts of New England, are experiencing a drought.
Which leads us to this week's report on NOAA's latest winter weather prediction.  The much-anticipated La Nina—which would have brought above average precipitation to the Northeast—will not happen, it seems.  Find out what that means for your region by clicking here.  And remember, a prediction of the future is not a dead-cert bet.
We are entering the buying season where ski shops will be stocking new inventory, and you'll be looking for stuff.  Our Spring Survey 2016 revealed that many of you will be looking for hardware—skis, boots, bindings.  Our correspondent and PSIA ski instructor Pat McCloskey offers a guide to what is important to know when buying.  And Val E., our new correspondent with deep ski business retail experience, shows us ten tips on buying goggles.  Everyone needs new goggles.  Study up.
There's more buying advice from Yvette Cardozo's article last week on finding proper ski and sport clothes for plus-size senior women.
If you notice a shift in our editorial stream, you're right. We're slowly shifting over to snow sports news and reports.  Next week, we hope to have a guide to equipment and ski resort discounts just for seniors. And our first Resort Review of the season. Stay tuned.
Curiosity Department: We have a small and short video showing a creative soul sailing a catamaran down a ski hill somewhere.  Don't ask us why.
Important Update On Promotive-Experticity
Also, Promotive is now Experticity.  Our special opportunity for our subscribers to get discounts has shifted over to Experticity, the new provider.  If you are subscriber who registered with Promotive, it should be a seamless switch. If you are a subscriber who has not yet registered for discounts, there are some NEW INSTRUCTIONS.  Send us an email at [email protected], and we will forward these to you. Just verify you are a subscriber, okay?
Thanks for subscribing to seniorsskiing.com.  Please tell your friends and remember, there are more of us every day and we are not going away!