A Terrific DIY Gift Idea!
Ski season is winding down, and some of us may be returning to other activities. Suzy Z.* will be doing needlework. Suzy, a seniorsskiing.com subscriber, had this terrific idea for sock-scarves while shopping last fall for ski hose. It uses ski or knee socks to create a scarf for your winter jacket or turtleneck.
Relatives, grandkids, and friends will be receiving a different gift this Holiday Season.
Photo 1. You'll need two pairs of socks, matching, if possible, or with compatible colors and prints.
Photos 2, 3 and 4. Join each pair of socks by sewing the tops of the socks to each other.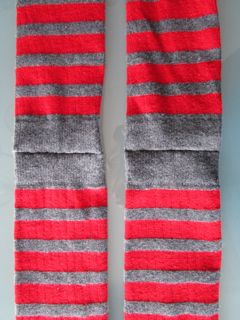 Photo 5. Cut the foot off one sock in each pair.
Photos 6 and 7. Turn the just-cut ends under, and sew them to each other.
Photo 8. Now you should have four socks, end to end, with a foot on each end. (If you want to be really funky, you could stop here.)
Photo 9. Cut the foot off each end of the scarf.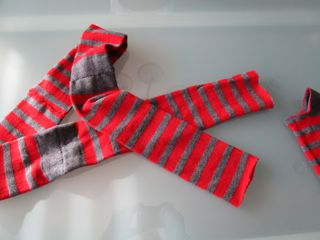 Photo 10. Turn the just-cut ends under, and sew them shut.
Photo 11. Here's your scarf!
*Sue Z., born in Brooklyn, is now a senior skier who likes to spend her time at Alta. When she is not skiing, she likes to paint in acrylics, plays the piano, and has taken several years of drum lessons. The "sock to scarf" idea came about while she was looking for a scarf for her new ski jacket; she came across knee socks in fun colors, and thought she could sew them together to create just what she was looking for.